#hsreview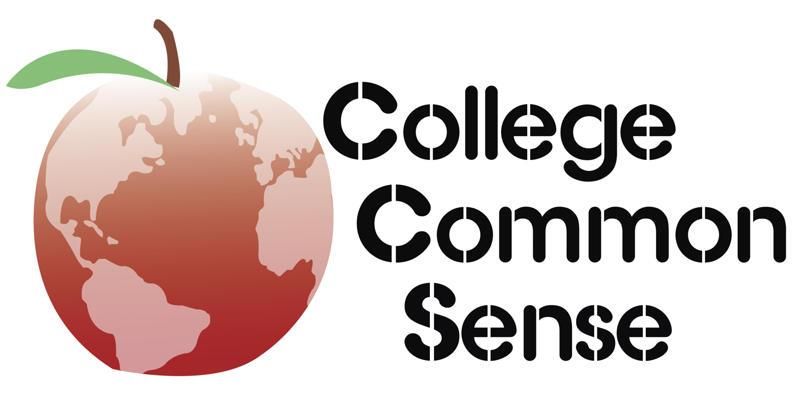 Paying for College
Going to College and Paying for it Online Video and Workbook
The Old Schoolhouse Review Crew Product Review
Whether our children are six or sixteen, sooner than we think they will be graduating from high school and moving into a college dorm.  The thought brings about mixed feelings and concerns for me.  A particular concern is will there be enough money to pay for our children's college education.  There are individuals who are willing to assist parents with this concern.  Denise Ames is one of those people.  She is the owner of College Common Sense.  Denise works in the financial aid office at a small university in Texas.  Right there qualifies her to guide future college students and their parents down the path of paying for college.  In fact, she has created a product called Going to College and Paying for it Online Video and Workbook. 
This Post May Contain Affiliate and Advertising Links.
Please See the Disclosure Image Below Content.
Do you know how much it costs to attend a college for one year?  Look at a nearby college's website.  Click on over to the financial assistance page.  Be prepared.   The dollar amount is staggering.  Now, take that cost and multiple it by the number of children you have.  I do not know about you but we do not have that kind of money.  The good news is there are resources available to help us pay for our children's education and avoid burdening them and ourselves with an enormous loan debt.
There are college scholarships available for all ages and some are from unique sources.  Denise shares that even a six-year may earn a college scholarship.  Kohl's Department store offers such a scholarship.  I was in our nearby Kohl's the other day.  There was a sign advertising a $10,000 scholarship to students.  That gave me validation that Denise knows what is available to future college students.
Denise's Going to College and Paying for it Online Video and Workbook is a subscription providing you one-year access to six videos and accompanying workbooks.  The workbooks are a pdf version of what is on the videos and gives you the ability to follow along as Denise speaks.  The workbooks also contain templates and assignments.  The current cost of the online subscription is $25 per year.  There is an option to purchase a DVD and Workbook.  Depending on the age of your children, you may find purchasing the DVD more economical for it is a one-time purchase of $50.
Denise's product is applicable for ages 6-18 and even college students may use this resource.  Obviously, most of the information will pertain to the high school student.  The premise of Denise's product is to begin early in paying for college and not wait until your children are juniors in High School. 
The videos in the Going to College and Paying for it Online Video and Workbook contain information, such as:
What financial aid is

How to determine the of cost of attending college

What FAFSA is, how to apply for it, and when to apply

Types of scholarships

General sources for acquiring scholarships

How to create and use a scholarship binder
Denise expresses to students this is their future and they need to take the responsibility of acquiring and securing scholarships.  The parent's role is to guide them in the process.  I appreciate Denise saying this because I want my children to understand their role in paying for college.  Denise even has the students research selected websites for the requirements of obtaining scholarships from those companies.  It was nice to see my son doing this for himself instead of me.
Denise suggests an organizational tool for students to keep track of scholarships and that is a scholarship binder.  The students place the requirements for obtaining individual scholarships into the binder according to months.  Each month the students will complete what they need to do to submit applications and so forth for the following month.  Students are to keep copies of their essays and references letters in the binder as well.  Since I tend to be an organized person, I found this to be the best part of all the videos. 
My son is in the 9th grade. I could tell he was not excited to watch these videos or do the assignments.  He feels it was "patronizing" because he already knew a good portion of the information.  That is in part to me being a Homeschool Consultant and he has heard me talk about this topic many times. 
My son has not selected a definite career yet although he does have an inkling of what he wants to do.  The Going to College and Paying for it Online Video and Workbook did prompt us to look deeper into his potential career.  We did this by researching the profession to discover what education it requires, where to obtain jobs, potential financial income, and so forth.
I was a bit disappointed in the Going to College and Paying for it Online Video and Workbook.  I was hoping for specifics rather than generalities.   This again may because of me being a Homeschool Consultant.  Despite how my son and I feel about this product, I do think this is a stepping stone for those who have yet begin the process of educating themselves on paying for college. 
Have you and your children begun to think how they will be paying for college?  Start by looking at the free resources Denise offers.  On her College Common Sense website, you have the option of signing up for her weekly lesson plans and monthly newsletter.  The lesson plans contain activities for each age group to complete.  You may want to follow the links on her website since they provide information on career exploration, selecting colleges, and additional information on scholarships and grants.  Think seriously about beginning the process of paying for college today.  The Going to College and Paying for it Online Video and Workbook will help lead you in the right direction.
Click to read more reviews from the Schoolhouse Review Crew.

Click here to learn about the monthly Homeschool Support and Encouragement Newsletter. You will receive the Homeschool Essentials Four Tools Every Homeschool Mom Needs as a thank you gift for subscribing.
Click here to subscribe to my blog so you don't miss out on the informative homeschool information, freebies, and more.  You will receive the What It Takes to Homeschool Successfully for free when you subscribe.
Purchase my eBook, the Educate the Home Educator Crash Course, here.
Click here to purchase your homeschool art curriculum.  This is an affiliate link.