#ad  Before moving forward, I need to satisfy the FCC's requirements:
This post and sidebar contain affiliate and advertising links, which means I may receive a small commission if you make a purchase, at no additional cost to you.  If you wish to learn more, you are welcome to read my disclosure page.  Thank you for your support.
Sponsored post: I received compensation for writing this post for Hands of a Child as a part of a sponsorship package.  All opinions and comments are my own unless otherwise indicated. 
 Hi!  Thanks for stopping by.  Looking for Homeschool Information?  This is the place.  Take a moment to subscribe to my blog so you do not miss a thing.
Kimm Belloto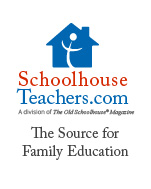 Are you a member of the Schoolhouse Teachers?  If not, you are missing out on a wealth of information.  There are well-known individuals from the homeschool community who share their expertise.  One of those individuals is Kimm Belloto. Kimm is one of the co-founders of Hands of a Child.  In case you are unaware of Hands of a Child's history, here is an "about us" taken from the Schoolhouse Teachers website.
Kimm Bellotto and Niki McNeil met through an online homeschool group. While chatting, they discovered they both loved lapbooks and were looking for an easier way for homeschooling moms to pull together the necessary items for a lapbook. Those chats soon became a business plan, and the two ladies quietly "set-up shop" on the web, becoming the first company to sell ready-to-use lapbook kits. With Niki's innovative ideas and Kimm's creative graphics abilities, the two moms published their first unit, titled "Plants," in November 2002. Two years later, talented writer/researcher Katie Kubesh joined the team and the company came into full bloom.  In the Hands of a Child wants to make hands-on learning easy and readily attainable for every child and for every mom!  With over 400 lapbook titles to choose from and a growing line of notebooking units, they offer something for everyone regardless of age or ability.
Kimm has shared lessons on lapbooking on the Schoolhouse Teachers website since April 2012.  As a member, you will receive weekly lesson plans, vocabulary words, activities templates and additional resources on a particular topic.  Here are a few of the topics Kimm has taught:
J.R.R. Tolkien, Influences from His Early Life
Field Trips and Travel
Photography
Knights of Art: Stories of the Italian Painters
The Rhinoceros
Lapbooking is not just for younger children.  High school students may also use lapbooking in their studies.  In addition, you can adapt the lessons to accommodate your child's abilities. The current cost of a Schoolhouse Teachers' membership is $5.95 per month.  Your first month's membership is only $1.  You will have to hurry though.  The cost of the membership will increase to $12.95 per month after May 1.  This is quite a bargain.  Just think of all Kimm's lapbook lessons you will receive.
Blessings,
As a Homeschool Consultant, I am always looking for ways to help other homeschool moms.  Do you have a question or topic you would like for me to write about in my upcoming blog posts?  If so, please let me know.  I will be happy to add it to my list.
My eBook                                          
Disclaimer
This copyrighted article originated from Angie McFarren at H.O.P.E. Home School Consulting. © 2014 H.O.P.E. Home School Consulting Blog  All Rights Reserved.