Today, the children will have reading, math, science, history, grammar.  Then there is the science experiment and the map project to do.
Mom thinks to herself, "The children really should learn art.  But, adding one more subject to the all-ready-full schedule is more than I can handle."
There is a painless way to expose your children to the arts without being overwhelmed.
Let me show you
Sponsored post and affiliate links.
All opinions are my own unless otherwise indicated.
The key is to add some art to each subject.  Now, that doesn't mean you should have art in each subject every day.  Just make it a natural part of the studies.
Biblical Studies
Bible journaling is an artistic expression while learning Scripture.  There are beautiful coloring Bibles and lots of supplies available.  But, you don't need all of those to get started.
Obtain a nice notebook / journal.  As you are studying the Bible, have your children write the Scripture in an artistic manner or simply by drawing a picture to go with the Bible verse.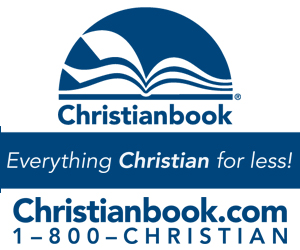 If you should decide to take Bible journaling to the next level, look at Christian Books.  The company offers the Beautiful Word Coloring Bible.
DaySpring also has coloring Bibles and journaling supplies.
Copywork
Many moms include copywork in their homeschool.  It helps with learning spelling and vocabulary and with retaining the material learned.
Add a bit of flair to the copywork by using colored pencils, markers, or even watercolors.
Geography
Geography is a natural way to include art with drawing and coloring maps.  Another form of art is creating clay sculptures of landforms.
The book, Geography Through Art, has lots of art projects covering 27 countries.
History
When creating lessons plans for history, research artists from the time period and incorporate an art project.
We did a fun project when studying the 1500s.  The children pretended they were Michelangelo while painting on paper taped to the underside of a table.  Of course, they did not use real paint (they used markers / crayons.)  That would have been a real mess with them lying on their backs.
Click image to share on Pinterest.
Reading
Do you have a child who struggles with reading?  Try having him or her listen to audiobooks and then draw a picture of what he /she heard.
Homeschool Art Class
You can also have an informal art class in your home.  Invite other homeschool families to join you and your children for a fun and artistic afternoon.
Another homeschool mom and I did this when our children were young.  The children had a great time doing the art projects and then playing afterwards.
See the Light art curriculum is perfect for this.  All you need to do is gather the supplies and play the DVD (or watch the online workshops.)
Master Artist, Pat Knepley does the teaching for you.  The children will learn art skills, art history, and receive a biblical application for the project.
You may learn more about See the Light here.
Field Trips
Getting out of the "classroom" is always a big hit.  Just doing something different improves attitudes.
Go on a field trip to a museum or take a drive and look at architecture.  Then have the children draw or paint their favorite artwork or structure.
Science
There are lots of creative opportunities available when learning science.  Learning about color mixing and making geodes are two of the them.
It's natural to include journaling while on nature walks.  Have the children include drawings of what they saw along the way.
Kids Can Learn about Art and Have Fun Doing It
Back in January 2016, I wrote a series of 3 blog posts titled, "Kids Can Learn about Art and Have Fun Doing It."  The posts are full of ideas appropriate for elementary, middle school, and high school students. 
You will find links to apps, videos, lesson plans, and so much more.
Leave a comment below with your ideas on how to easily incorporate art into your homeschool. 
P.S.  If you enjoyed this post, please share it with someone. Or leave me a comment. It's encouraging for me to hear from you.