H.O.P.E. Home School Consulting Accolades
What Others Are Saying about Angie's Products and Services.
Reviews and Endorsements

   "This wonderful eBook will be a "go-to" resource you'll use for years to come and will help you encourage others to begin their path in home education. Personally, I wish that I had access to this guide many years ago when our family started the homeschool journey. It would have made things a lot easier for me… and probably the kids, too!"

Lyndsey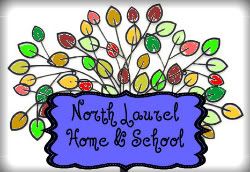 "…This course is packed with great tips and resources. We are going into our fourth year of homeschooling and I found some great things in this that I'd not heard of or thought of; it is super helpful!"
Blossom
"This book is amazing and the answer to my prayers.  You have encouraged me so much already and I've only read the table of contents!
I've always known that children need structure but I was really struggling trying to pull it all together with the information overload last year.  I was so overwhelmed but this book is JUST what I need.

I'm confident in this school year and I think that when my son sees how confident and organized I am, he will be more confident and relaxed too. 🙂  Structure is so important to children and now I can implement that into this school year!  I believe I can really do this now!
I thank God and I thank you for being obedient to your call to write this book and share what you've learned with us."

Sincerely yours,
The Hudsons (my husband loves the book too!)  
    "…Angie McFarren is a homeschool mom with experience and common sense and both of those traits come through in the writing of Educating the Home Educator Crash Course.  …My Bottom Line:  Educating the Home Educator Crash Course is perfect for new homeschoolers and an encouraging refresher for old-hats.  No matter where you are in your homeschool journey you will find excellent advice and wisdom within the pages of this course designed just for you."
Amy Manges Blevins
 Angie McFarren has a super program with consulting new to homeschooling moms and veteran homeschooling mom's that just need some fresh ideas or looking for good information!! I went thru the course and she has great information!! Thanks Angie!!"
Stacey Yoder
New Paris, IN
"At a little over 300 pages, this electronic resource is packed with information.  Even for a slightly seasoned homeschool parent, I found gems throughout the text.  This is definitely a labor of love borne out from a desire to help parents have a successful homeschooling experience."
Laura O from AK
 "…The "Crash Course" is just that, a crash course in everything you need to home educate your children from the beginning through high school"
"Have not seen such a thorough and well written book about how to home educate.  It is an invaluable tool."

"…I think it is one of the best resources for home educators that i have ever read."

"Whether you are a seasoned home educator, or just considering home education, this is the resource you need."
Alycia Apostolides
Living A Life Worthy
   "Quite simply, I love this ebook!  It is a concise and well-written  300+ page homeschool guide, resource and wealth of information at the convenience of your fingertips.  For myself, the sections on High School are fabulous.  This is uncharted territory for our household as our oldest will be in 9th grade next year.  I sincerely felt like the author was there holding my hand and walking me through such details as:  The Basics (including social aspects: graduation, diplomas, prom and honor societies), preparing for College (transcripts and fantastic examples on how to weigh grades), teen planners, study habits and much more.  And, in case high school is years away there's a plethora of information to help you as well."
~ Lisa Keva
 "…Ok, so by the time you are done – you realize WHY it is called a "Crash Course" – man oh man. You are given an ABUNDANCE of excellent and needed information that covers A LOT of homeschooling. You are given links and lists and contact information and suggestions and I could go on and on. And the cost – ONLY $25! Would I recommend it? Absolutely! Who would I recommend it for? Mostly those who are still considering homeschooling, or who are new to homeschooling. I'm not sure how much of a help it would be to those who have "been around for awhile" but…I'm sure even they could find some encouragement and help from this amazing…I'm going to call it…resource."
Dawn Winters
Edwardsville, Illinois
"I have worked with Angie in helping her a with a few of the technical aspects of her ministry, and though I will claim no credit for what she's developed, I have seen much of it and have witnessed the fruits of her work developing and maturing in her own family. I can speak as one from the outside looking in and say first-hand that what she's doing is remarkable. There are a lot of good resources available online for home schooling, and this is certainly one of the best. I've seen her work bearing fruit in her own family and can say that it is definitely working. If you're considering home schooling or know someone who is, they need this. It will reap rewards and you will be blessed."
Phil Kuhn
Goshen, IN
"Having been involved in home education since 1981, I can only wish that this type of mentoring and materials were available when we were hiding in our living rooms trying to figure out where to begin!
Any parent new to the home education experience would be foolish to pass up this material for such a low cost. For a very reasonable price there are a multitude of forms, ideas, links, and leads, all geared to help you begin this wonderful journey of home education. This material is like having your own home school expert right at your dining room table!"
Dr. Jeffrey A. Klick
Kansas City, KS
 Photo Attribution:  Images of individuals used with permission.